【NEW】All Blacks 2019 Signed Home Jersey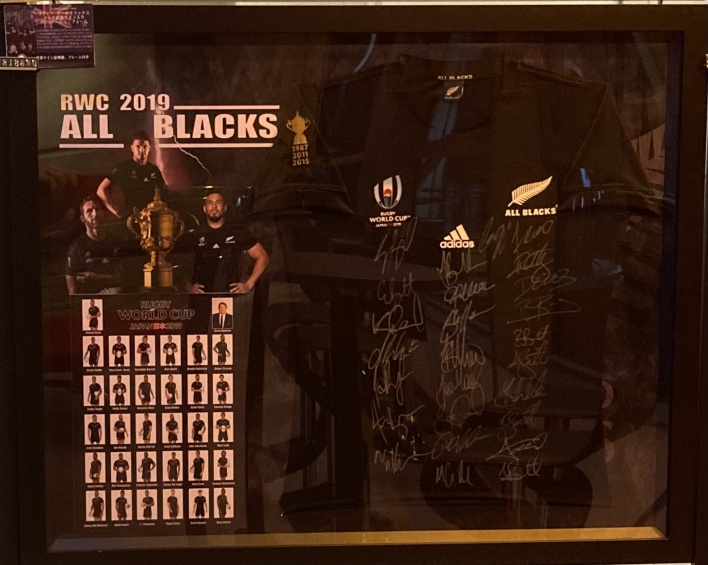 Displayed in the store


【Price】

¥318,880 / incl. tax

【Description】

All Blacks (Rugby New Zealand National Team) got the third place at the 2019Rugby World Cup in Japan. The uniform is signed by 26 squads when 2019 World Cup. The back of graphic art has photos of all members. It is an amazing collection for rugby lovers!

【Product code】

7019

【Season】

2019

【Type】

Home Jersey

【Pen color】

White

【Accessories】

Certificate of authenticity

【Size】

H92cm x W112cm

【Notes】

One-off product.
It may be sold out because the update is not in time.
Shopping cart (Click here for easy punches)
Please send a following form for any inquiries about All Blacks, Wallabies, Japan National Team and other countries or players.
Inquiry / Request
The collections that are not on website either at WSC Sports Lounge are also available. Please feel free to contact us for any requests such as the jerseys and the balls with autographs. Please rest assured that we will firstly quote for free and you would confirm the details and decide whether you would order or not. Click here for Inquiry / Request